Communications Experts Offer Corporations, Organizations and Lobbying Firms their Unique Perspectives on Politics, Policy and PR in Michigan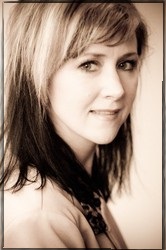 FOR IMMEDIATE RELEASE
Thursday, May 12, 2016
Contact: Kathy Hoekstra, 989.284.2095, Kathy@kathyhoekstra.com
Susan J. Demas, 517.420.6779, susan@sjdemas.com
 
The next time you need a speaker for a corporate event, organizational meeting or association training, don't go with the same old, same old.
Think Kathy Hoekstra and Susan J. Demas.
You've probably seen us both on Off the Record. We're the blonde chicks with lots of opinions. We also have a combined 30 years in journalism, are experts in political analysis and strategy, understand social media and crisis management, and run our own communications firms.
We've been doing speaking events for years at corporate retreats and association conferences. Now we've decided to team up.

Why? Well, we got the idea when we did a presentation together at the MSU Michigan Political Leadership Program kickoff in February. And it hit us that even though we've both done plenty of public speaking, it's pretty rare that we've been paired up with another woman.

Most importantly, we had a blast. No one fell asleep, even though we were on during the dreaded post-lunch time slot.
"At the Michigan Political Leadership Program, with humor and wit, we found Susan Demas and Kathy Hoekstra hit the mark on providing astute and informative commentary."
–– MPLP Co-Director Anne Mervenne, former senior aide to Gov. John Engler
Both of us bring different perspectives –– Kathy from the right and Susan from the left –– and we play off each other well. It helps that we're friends in real life and know how to crack each other up. We're both moms of teenagers and daughters of accountants who shaped our worldviews –– although, somewhat ironically, Kathy's was a diehard Democrat and Susan's is a staunch Republican.
And we know how to disagree without being disagreeable, something that's become all too rare nowadays.
Interested in having us speak at your event? Contact us for a quote today!
Here's a little more about us:
 
Kathy Hoekstra spent 15 years in local radio and television news in the Port Huron and Flint/Saginaw/Bay City markets, respectively. She went from traditional broadcast to video production and investigative reporting for the Mackinac Center for Public Policy, followed by a stint as media relations director for former presidential front-runner and businessman Herman Cain. She now is the Michigan State Director for Job Creators Network, an employer to employee education program. She also is a contributor for the Detroit News Politics Blog and occasional guest host for the Frank Beckmann show on WJR Radio in Detroit.

Susan J. Demas is CEO of Susan J. Demas Communications, specializing in editing, ghostwriting, public speaking and research. Since 2013, Susan has been Editor and Publisher of Inside Michigan Politics, a biweekly newsletter analyzing political and policy trends for several thousand readers. Susan is the most-quoted pundit in Michigan, recently appearing in or on MSNBC, National Public Radio, The New York Times, The Washington Post and Politico. Susan has spent 15 years in journalism and is a syndicated political columnist, appearing in The Huffington Post, Salon, Dome Magazine, Deadline Detroit and Taegan Goddard's Political Wire.
###